The Ultimate Way to Explore Aotea, Great Barrier Island
Currently we have three vehicles available to rent: two identical Stay High Adventure Vehicles, and one Stay Grounded Safari Vehicle. They are all set up with everything you need to camp and explore on Great Barrier Island.
Stay High Island Camping Co: Great Barrier Island Car Rental and Accommodation in 1!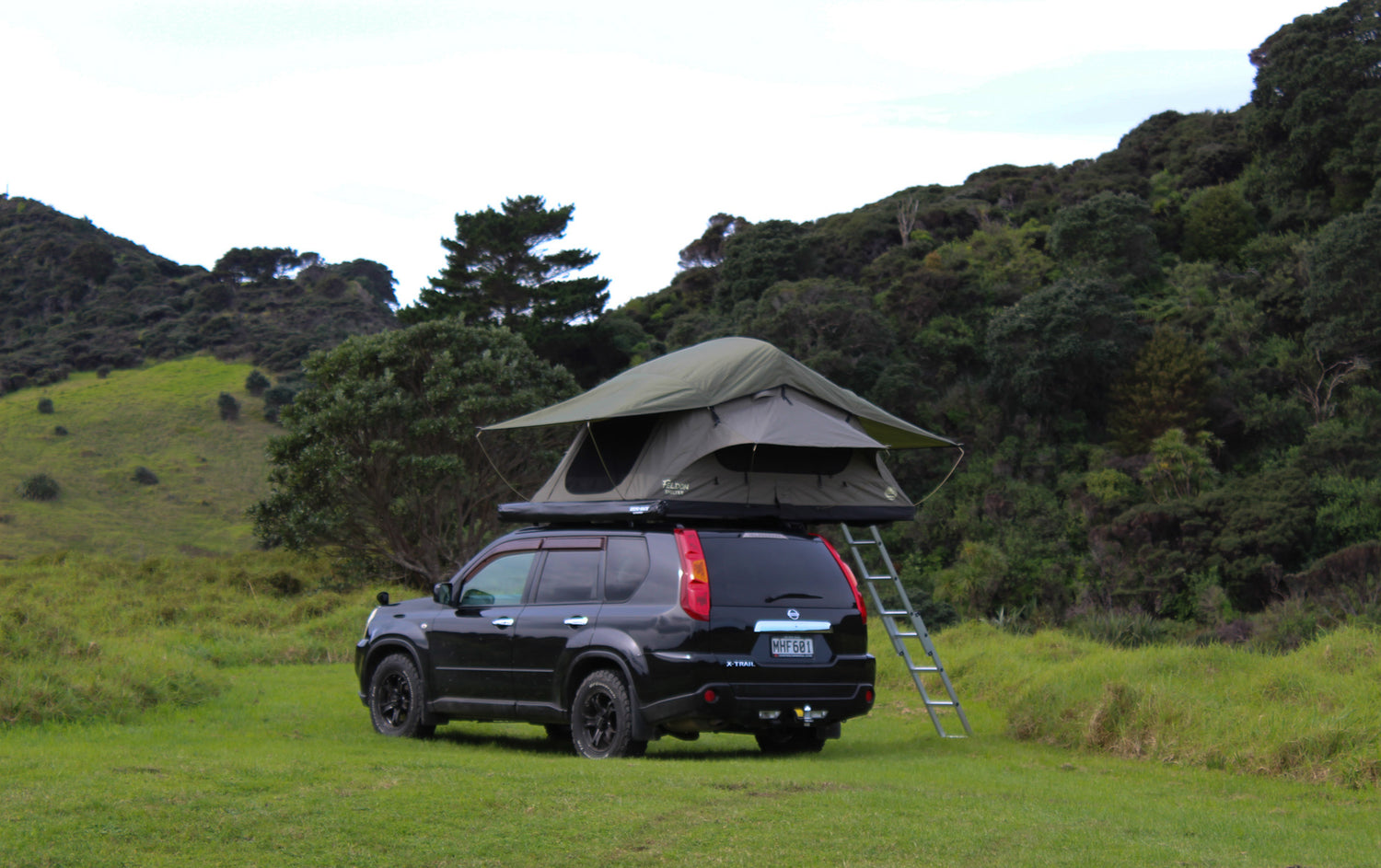 Stay High Adventure Vehicle (x2)
BOOK NOW
Stay Grounded Safari Vehicle
1997 Suzuki Samurai – Manual
Drives and Sleeps: 1-2 people
Includes: 3 person Kathmandu Tent, Bush Storage roof top cargo box, Rhino Rack Sunseeker Awning, and quality camping gear
You may also choose to add an optional Organic Veggie Box, Surfboard or Carseat Hire.

Cost: $175/Night  
2 Night minimum applies.
BOOK NOW